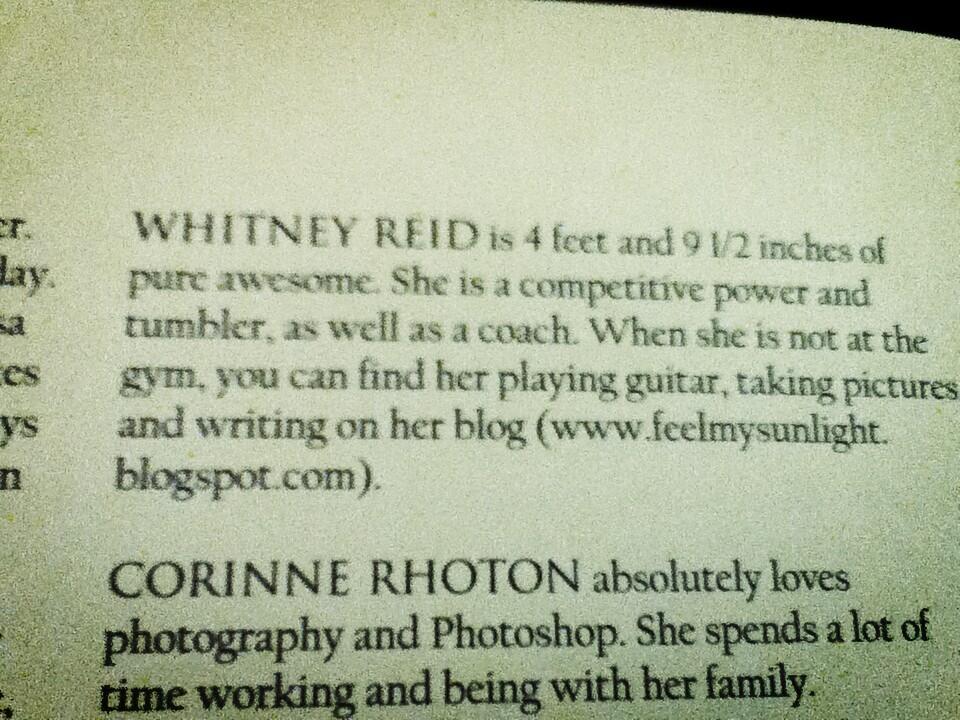 That is my bio that appeared in the 2013 Shades Literary Magazine. Read it again. Apparently I am a competitive power and tumbler now. I'm a competitive power people. I became a dictator. I know, you are all shocked.
I had two pictures that were entered into this years shades magazine for my school and this Thursday was Shades night. I had a blast going with the lovely Katie. We had a blast and I have to say I love this chick. Shout out to her and her awesomeness.
On Friday I went to the 16th birthday party of a good friend of mine. I love her to death! Happy Birthday Kami! Love ya!
Yesterday I had a party of my own that was very much fun. I loved getting to catch up on all the people I haven't seen I a while. Thanks to everyone who came! And to all you boys that said you would come, but didn't, I hope you step on a lego.
Today is Sunday. The best day of the week! I went to a mission farewell today and can I just say the work of the Lord is taking place. I love seeing all of these fantastic people serve missions. You are all great examples to me and I can't wait until I am in your place in a few years.
And now to congratulate B on getting engaged! I am so excited for you! I am super bummed that your wedding is the same day as girls camp. I love you to death and you are such a great example to me. Congrats!
So that is basically all my friends. I hope you enjoyed it.
Feel my Sunlight
p.s. I still haven't been on a date… Cough Cough.